So far the distribution of power in the German streaming market has been clear: Netflix is ​​number 1, then comes the rest, but this is no longer the case, now there is a new market leader and Netflix has to admit defeat.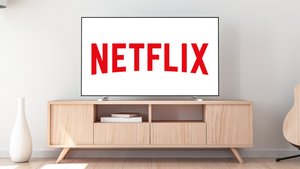 Netflix loses, Amazon Prime Video is the new number 1
The latest issues of JustWatch reserve a surprise. So far Netflix has been considered the leader among streaming providers, but in the last quarter (January to March 2022) the picture changed in Germany. From now on, Amazon Prime Video takes over and Netflix is ​​being pushed into second place (Source: JustWatch). Specifically, Amazon takes 31% of the local market, with Netflix being 30%.
The difference may be marginal, just a one percent difference, but the symbolism behind it weighs heavily. Netflix is ​​currently fighting massively for its subscribersrecently had to accept a real loss among paying customers for the first time in 10 years. A trend that is likely to intensify, as the management of Netflix fears. After all, you want to counter it with quality.
In Germany there is another big loser with Sky. With a share of 7%, it is still ahead of Apple TV + (5%) but, like Netflix, it is constantly losing customers. Although Disney + is also losing, it only stops at the level of the third quarter of 2021. But at 18 percent, third place is still firmly in the saddle.
The willingness to switch from Netflix to Disney + is on the rise
It turns out that Amazon Prime Video benefits customers in the long run who are less willing to switch, most of whom are likely to purchase an annual package right away. With Netflix and Disney +, on the other hand, you are more flexible and choose or use the monthly model. Customers simply stop for a while and don't subscribe to the service for several months.
Prime Video is just a part of Amazon's broader Prime offering:
Eventually, customers will pay more attention to pricing. With the large number of streaming services, you won't want to take advantage of all the offers at the same time. You can get Amazon Prime Video as part of the broader Prime offering for the whole year, but the remaining services are increasingly available alternately for just one or a few months.