factories closed



The Corona outbreak in China costs Apple billions

04/29/2022 7:43
Factory closures and falling demand: the corona epidemic in China is also negatively impacting Apple. The effects of the war in Ukraine make matters worse.
The corona outbreak in China is costing the US tech group Apple dearly. The company said its April-June sales could be $ 4 billion to $ 8 billion lower than previously expected due to plant closures and lower demand. The suspension of sales in Russia in response to the invasion of Ukraine is also hampering growth.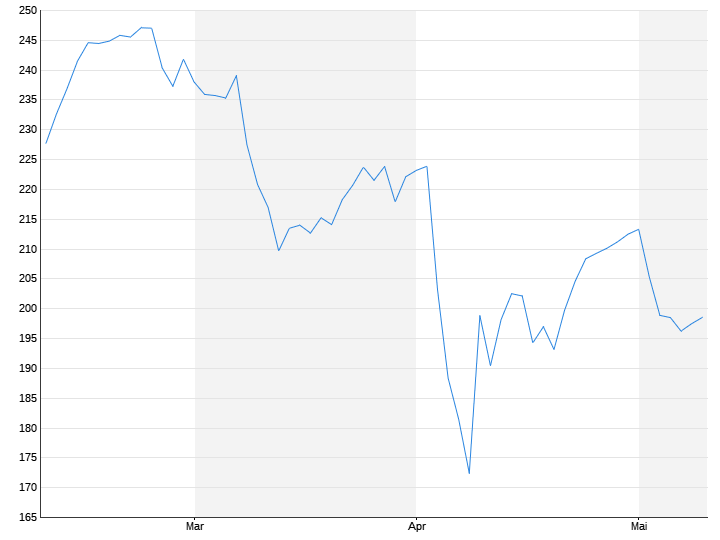 In e-commerce after the market closed, Apple shares lost about three percent. There were already signs of a slowdown in the last quarter. Between January and March, revenue increased 9% to $ 97.2 billion, the first quarter since September 2020 in which Apple has not grown in double digits. The reasons were, inter alia, the problems in the supply chain and the special effects caused by the corona pandemic in the previous quarters.
IPhone sales, which account for more than half of the Californian's total sales, grew just 5.4% year-on-year. In Asia (excluding Japan and China), Apple even experienced a decline. However, the profit rose 5.8% to $ 25 billion, beating investor expectations.
However, Apple is also concerned about the new regulatory hurdles. At the end of March, the EU approved new rules which, among other things, provide for the free choice of the app store. Similar rules have come into effect in South Korea. As the services business was one of Apple's biggest growth engines with 17% in the last quarter, this is a major blow to the company, which has so far forced the developers to exclusively use its app store, and according to the developers, it charges high fees for it.