Despite the big leap in sales



BP loses billions in the first quarter

05/03/2022, 12:01
The impressive increase in sales in the first quarter of the year is offset by even more substantial write-downs of the energy group BP. The British are expensive for their stake in the Russian oil producer Rosneft. The stock market takes the huge losses calmly.
British energy giant BP was able to record a jump in sales thanks to rising oil and gas prices and still suffered a loss of billions in the first quarter of the year. The group posted a steep drop of $ 20.4 billion (about € 19.4 billion), as announced by BP. The reason for this is that BP sold its stake in the Russian Rosneft group following the Russian attack on Ukraine.
BP had a nearly 20% stake in the Russian oil company and announced in late February that it would sell its stake in Rosneft – write-downs of up to $ 25 billion could occur, BP said at the time. According to current information, the group booked a $ 25.5 billion pre-tax charge following the breakup with Rosneft. The decision resulted in "significant" non-monetary charges, CEO Bernard Looney said. In the first quarter of 2021, BP posted a net profit of $ 4.7 billion.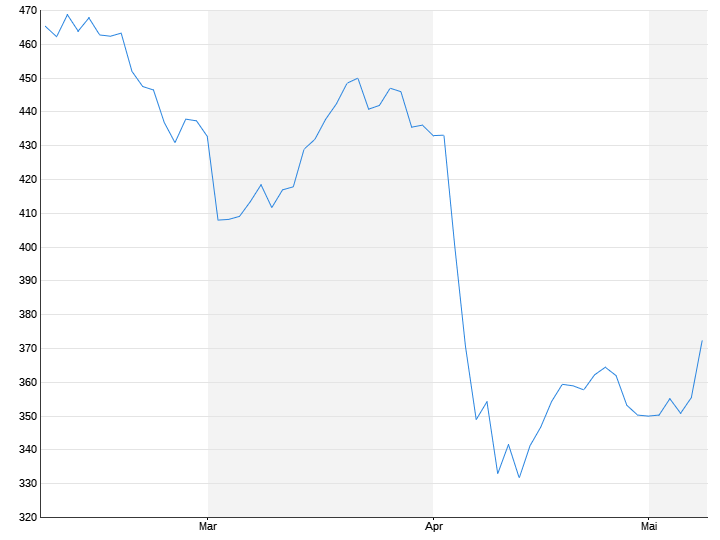 The losses related to the exit from Russia also outweighed the benefit to BP from the increase in energy prices. BP's revenues increased 40% year-over-year to $ 51 billion in the first quarter.
Looney said the quarter was "marked by the tragic events in Ukraine and the volatility of the energy markets". BP has focused on "providing our customers with the reliable energy they need". Despite the massive loss in the first quarter, BP shares initially rose and rose about 2% in the morning.