The best quarter in recent years



Deutsche Bank earns an unexpected amount

04/27/2022 7:57
The restructuring of Germany's largest bank continues to bear fruit. Money House made a profit for the seventh consecutive quarter.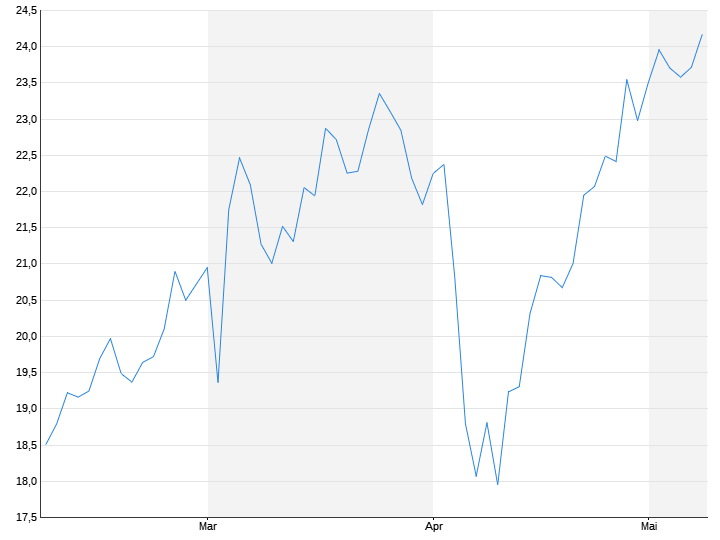 Despite the increased uncertainty caused by the war in Ukraine, Deutsche Bank earned more in the first quarter. "Results across all business areas are in line or above plan and we have achieved our highest quarterly profit in nine years," said CEO Christian Sewing. Germany's largest money house earned nearly € 1.1 billion after € 908 million a year ago after deducting interest on subordinated bonds. Analysts had expected only around 950 million euros on average.
Deutsche Bank was thus able to record its seventh consecutive quarter of earnings. The group's income increased by 1% to 7.3 billion euros. "We are therefore in a good position to achieve our goals for this year," said James von Moltke, Chief Financial Officer.
The CEO of the Sewing Group initiated a complete restructuring of the group in the summer of 2019. Entire departments have been closed. The bank has separated itself from particularly risky parts of investment banking and initiated tough austerity measures. An after-tax return (ROTE) of 8% must be achieved in the current year. By 2025, it is therefore expected to increase to more than ten percent.